Business Development Services
Small Business Development Center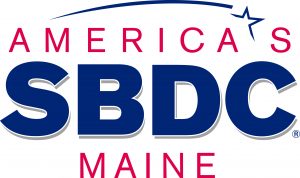 Maine Small Business Development Centers (Maine SBDC) are dedicated to helping the state's small businesses succeed. Through a network of service centers, SBDC advisors engage small business owners and micro business owners in development activities that help improve their chances for success, as well as improve the economic climate throughout Maine. The focus of the Maine SBDC is to assist in the creation and the maintenance of viable micro and small businesses and the jobs they provide. Northern Maine Development Commission (NMDC) hosts the service center in northern Maine and serves Aroostook County as well as the towns and unorganized territories that border Aroostook in Penobscot, Piscataquis, and Washington Counties.
SBDC is a partnership program of the United States Small Business Administration (SBA) through support given by the SBA/SBDC, the Maine Department of Economic and Community Development (DECD), the University of Southern Maine (USM), and NMDC.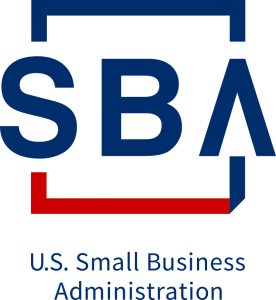 Business Advising Services
One-on-one management assistance is provided at no cost to potential and existing business owners and managers. Maine SBDC advisors are qualified business professionals with diverse educational and business experience. They provide assistance in the following areas:

– Accounting
– Business Liquidation/Sale
– Business Start-Up/Acquisition
– Government Procurement
– Financial Management
– International Trade
– Loan Packaging
– Market Research
– Marketing and Sales
– Operations
– Personnel Management
– Record Keeping and Cash Flow Analysis
– Sources of Credit and Financing
– Succession Planning
– Other Business-Related Issues
Training Programs
The Maine SBDC offers training seminars and conferences on business-related topics. Training events are held at key locations around the state; minimal fees are sometimes charged. Programs are geared to local and regional needs as well as to fundamental business subjects.
Technical Assistance
Depending on client need, Maine SBDC advisors can provide focused expertise on a project basis in the areas of marketing and financial management. This service is available at no cost.

– Marketing Assistance
– Management
– Business Counseling
– Training
– Operations
– Networking Opportunities
– Matchmaking Services
Research and Information
Maine SBDC advisors can aid access to information, resources, technology, markets, and research that assists business owners in the profitable operation of their businesses.
What is the role of NMDC in the Maine SBDC Program?
NMDC is the host organization for the Maine SBDC service center in northern Maine.

NMDC is the link between Maine's statewide network of Small Business Development Centers and a regional framework of additional federal, state, and local economic and community development services that are based at NMDC. These include business financing programs, tourism promotion, land use planning, business development, advocacy and attraction, manufacturing technical assistance, comprehensive economic development strategy oversight, and environmental and community policy education.
How does one find out more about the Maine SBDC Program at NMDC?
Please visit the Maine SBDC state website at www.mainesbdc.org or contact the Maine SBDC at NMDC: call (207) 493-5770 to schedule an appointment.

Contact Info
Dan Umphrey
Phone: 207-493-5770
dumphrey@nmdc.org
Resource Links
Technical Assistance for Micro-borrowers
NMDC provides continuous technical assistance to loan clients as a certified Rural Micro-Entrepreneur Development organization.
Marketing Assistance
Management
Business Counseling
Training
Operations
Networking Opportunities
Matchmaking Services