Tourism
Aroostook County is clearly unique to the rest of Maine not only because of its vast wilderness areas and unique vistas but also because of its geographic distance from major sections of the state's targeted markets for tourism attraction. However, we truly feel that because of this, Aroostook remains an undiscovered gem. When considering the region as a primary destination within the state of Maine, Aroostook commands just three percent of all Maine tourists.
Aroostook County Tourism
Aroostook County Tourism (ACT), a standing committee of the Northern Maine Development Commission, is dedicated to improving the economy of northern Maine through its tourism efforts. Working under the brand Aroostook "The Crown of Maine," ACT promotes some of the region's greatest assets like its pristine beauty, diverse culture, storied history, and wonderful people to potential visitors from around the world.
Browse the guidebook to begin planning your Aroostook Adventure, or head to www.visitaroostook.com.

2020/21 Aroostook County Snowmobile Map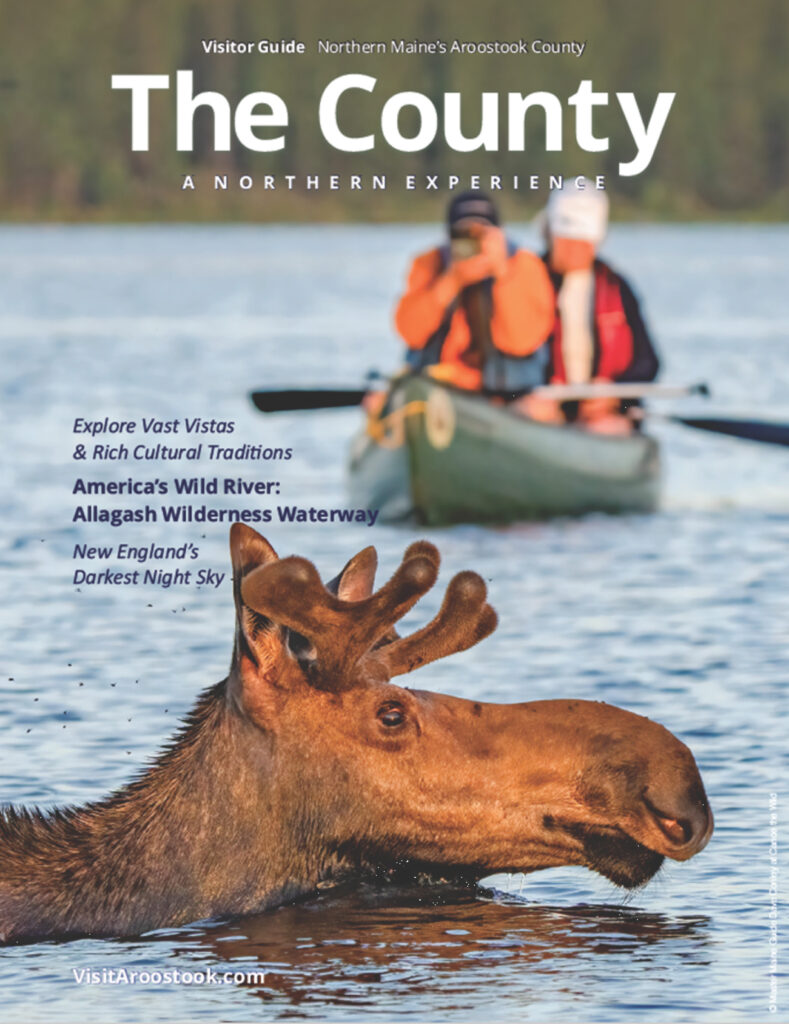 Contact:
Email Judy Dinsmore at jdinsmore@nmdc.org to learn more about tourism in our region.